In the Chemicals sector, the company manufactures Soda Ash (Anhydrous Sodium Carbonate), a major raw material for detergents, glass & ceramics industries and Sodium Bicarbonate (baking soda). The company has a Soda Ash manufacturing plant at Sutrapada in Gujarat with an installed production capacity of 11 Lakh MTPA and is in the process of expanding it by another 500 Thousand MTPA by end of 2025. GHCL Soda Ash is available in two grades –light and dense grade and is marketed in India under the brand name 'LION'. GHCL also has lignite mines at Khadsaliya in the Bhavnagar district of Gujarat to supply the raw material needed for the production of Soda ash. GHCL also produces around 65 Thousand MTPA of Sodium Bicarbonate which is an important raw material for industries like bakery, pharma, fire extinguisher manufacturing, cleaning agents etc.
GHCL's Yarn Division is one of the leading yarn manufacturers in the country. With two manufacturing units in Madurai and Manaparai, Tamil Nadu, the division has state –of- the art machinery that produces high-quality Cotton and Synthetic blend yarn. The yarn produced here caters to various leading apparel and textile brands like Raymond, Tessitura Monti, Soktas, H & M, C & A etc.
The division is ranked first and won the 5S Excellence Award from CII-Southern Region under best Workplace management.
Yarn division operates with a sustainable approach and a focus on increasing capacity, maximising efficiency, and incorporating sustainability in its day-to-day processes. It is effectively using renewable energy to operate efficiently. More than 57% of the total energy consumption at the plant is from renewable energy resources. This includes 2.0 MW from the rooftop solar power plant in Paravai and Manaparai, 20 MW from the on-ground solar power plant in Thataiyankarpettai in Trichy district and 25.4 MW of green power generated from captive windmills situated in Tamil Nadu. Another 20 MW on ground solar power plant is under installation at Ottapidaram in Tuticorin district, Tamil Nadu. Once commissioned, almost 75% of the division's energy requirements will be fulfilled through renewable resources.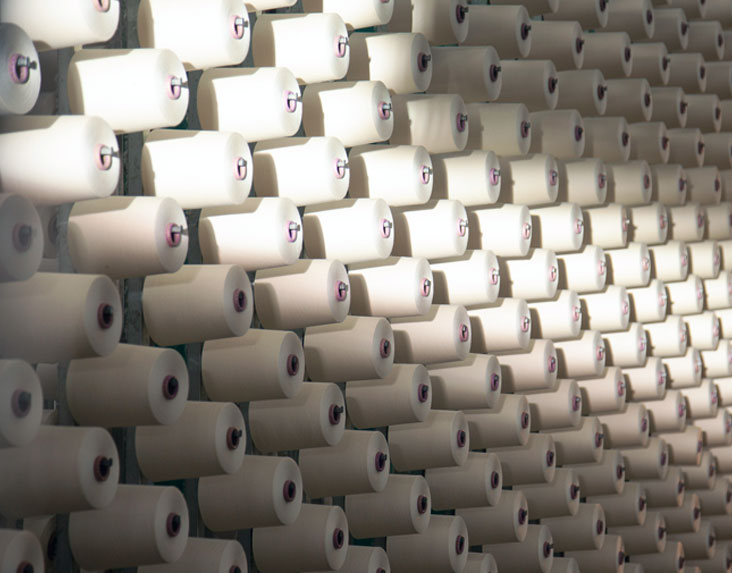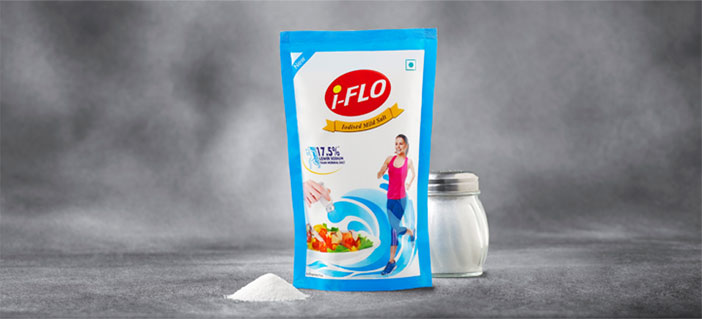 GHCL's Consumer Product division manufactures and sells Edible salt and Industrial grade salt under the brand name i-FLO & Sapan. The division has its salt manufacturing facility at Vedaranyam in Nagapattinam district of Tamil Nadu and a refinery at Chennai for edible salt manufacturing.
At GHCL, we believe in the principle of wellbeing for everyone. This is in line with our core value of "respect" for individuals and environment. For us the wellbeing of our stakeholders especially the communities in which we operate is an integral part of business sustainability & strategy and we see this as an opportunity to add value towards promoting inclusive growth. All such interventions are undertaken under the aegis of CSR through GHCL Foundation. The foundation has identified 3 Major Strategic/Flagship themes viz. Agriculture/Animal Husbandry, Health Care (Primary) and Education (Including Vocational Training). Majority of investments of the foundation are directed towards these theme areas, while in other areas interventions are largely need based.
Our actions and approach to achieve environmental stewardship include energy and water efficiency, waste management, renewable energy and greener manufacturing processes and technologies. GHCL is driven by the spirit of innovation and is continuously focusing upon sustainable products and packaging innovations.