CSR Impact Stories – Drinking Water
Thawi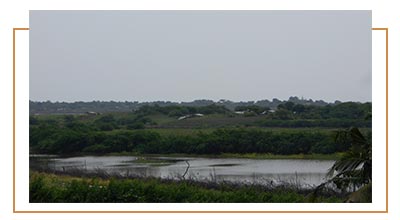 Thawi is an underdeveloped region in Bherai village, Rajula, in Amreli district in Gujarat. It is 7 kms away from the main village and is surrounded by sea on three sides and is quite close to the GHCL Salt yard. The connectivity to the village is often lost during the monsoon season, as the one road leading to the village gets submerged in water.
With a total population of around 300, the villagers mostly depend on labour for their livelihood. The living conditions are very harsh. Electricity connections have reached the village after 60 years of independence and the water available is brackish in taste due to the proximity to the sea. The women from this village had to walk 2kms every day to fetch drinking water.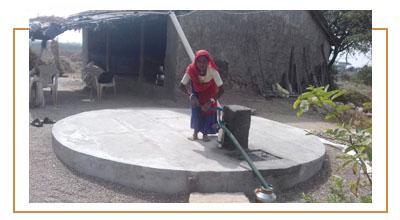 Bheem Bhai, a resident of the village said that as long as he remembered, he had seen his mother go out each morning to fetch drinking water. His wife does that too and lately his daughter was not able to go to school as she had to accompany her mother to get drinking water for their house.
People of the village discussed their concerns with GHCL Foundation Trust. They also mentioned that one tanker of drinking water costs them Rs.1200/- and the water is consumed within 3 days. They were interested in building a Rooftop Rainwater Harvesting System in their homes, but the funds were not enough. After giving it a thought, GHCL Foundation decided to construct 'Rainwater Harvesting Systems' in the village with joint participation from the villagers. 
Today, 24 houses out of 45 have constructed Rooftop Rainwater Harvesting system and very soon will be extended to the other houses too. The current RRWHS has a capacity of 10000 litres. 
Spreading smiles to the faces of the women in the village, the Foundation is committed to improving the quality of life of the villagers in its areas of operations.