I became Sarpanch of my village
I became Sarpanch of my village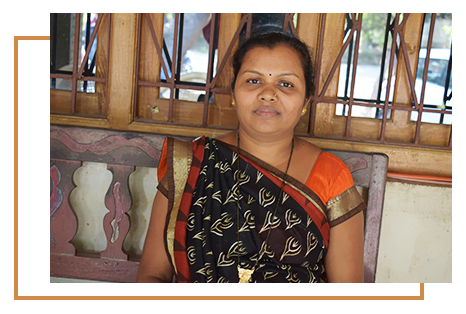 My name is Kalpna and I live in village Valvada near GHCL Home Textile Division, Bhilad, Gujarat.
I am a housewife belonging to a tribal family. 6 years earlier, I got an opportunity to join the women's Self Help Group promoted by GHCL Foundation. Here I got ample opportunity to learn and understand the cooperative mechanism, nature of group functioning, saving money, taking a loan for small needs & enterprise, book keeping. I also learnt how to talk in front of people and convince them with my point of view. I participated in many meetings, trainings and motivational exposure visits meant for empowering women and creating model villages. My participation in all these activities boosted my confidence and helped me access many women and communities. I had started to think beyond my family. I wanted to make my village a model village.
Three years ago, during the Panchayat elections in my village many villagers came to me insisted that I file my nomination. My husband and family encouraged me too. So, I registered my candidature and many of my SHG members gave me tremendous support. All the women were feeling that I represent their voice. With the support of my SHG members we conducted various meetings throughout the village. When I saw the hoarding and banners with my photograph, my feelings were so different; I had never felt like this before.
I was elected the Sarpanch of my village, all due to the women who supported me and the faith my family had in me.
As I look back today, I realise that none of this would have been possible if GHCL Foundation had not initiated women empowerment in my village. I will never forget the contribution of GHCL's initiative which has helped change my life and brought about development in my village.